Introduction: Facebook Marketplace is an online platform integrated within the Facebook social media network that allows users to buy and sell items with others in their local area. It offers a convenient way for people to connect, trade, and find unique deals without the need for intermediaries. Whether you're a seller looking to declutter your home or a buyer searching for a great deal, facebook marketplace local only offers a user-friendly interface to facilitate local transactions.
Are you looking for a convenient way to buy and sell items within your local community? The Facebook Marketplace might be the perfect solution for you. In this article, we will delve into the world of the Facebook Marketplace, uncovering its features, advantages, and tips for successful local transactions.
How to Access Facebook Marketplace
Accessing Facebook Marketplace is a breeze. Follow these steps to get started:
Log in to your Facebook account.
Look for the Marketplace icon (a storefront) in the main menu or on the app's homepage.
Click on the icon to enter the Marketplace.
Navigating the Marketplace Interface
Upon entering the Marketplace, you'll find a variety of categories to explore. From electronics and clothing to furniture and home decor, the options are vast. You can filter your search based on location, category, and price range, making it easy to find what you're looking for.
The Benefits of Local Transactions
Connecting with Your Community
Facebook Marketplace encourages interactions within your local community. It's a chance to meet neighbors, make new friends, and establish connections beyond the digital realm.
Instantaneous Transactions
Unlike online purchases that require shipping time, local transactions on Facebook Marketplace allow for immediate exchanges. This is especially useful when you need an item quickly or want to get rid of something urgently.
No Shipping Hassles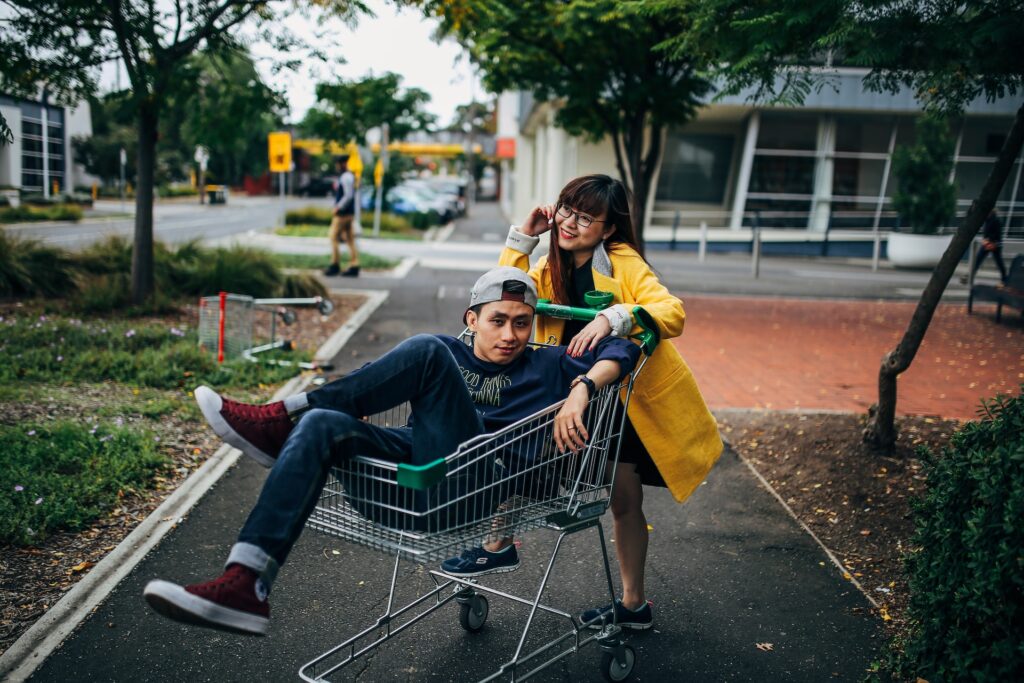 One of the most significant advantages of local transactions is the absence of shipping hassles. You can forget about packaging, shipping fees, and tracking numbers – simply arrange a meet-up and complete the transaction in person.
Creating a Listing: Step-by-Step Guide
Choosing the Right Category
Selecting the appropriate category ensures that your listing reaches the right audience. Be specific to attract potential buyers who are actively searching for items like yours.
Adding Detailed Descriptions
Provide clear and concise descriptions of your items. Include relevant details such as brand, condition, size, and any flaws. The more accurate your description, the more likely you are to attract genuine buyers.
Uploading High-Quality Photos
High-quality photos showcase your items effectively. Make sure to capture your items from various angles and in good lighting to give potential buyers a comprehensive view.
Setting the Right Price
Researching Comparable Listings
Before setting a price, research similar listings on the Marketplace to gauge the market value. Pricing your items competitively increases the likelihood of a successful sale.
Considering Negotiations
Keep in mind that many buyers on the Marketplace expect room for negotiation. Be open to reasonable offers to ensure a mutually satisfying transaction.
Safety Measures: Ensuring a Secure Transaction
Meeting in Public Places
When meeting a buyer or seller, choose a public location such as a coffee shop or a shopping center. Avoid secluded areas for your safety.
Bringing a Friend Along
Bringing a friend or family member to the transaction can provide an added layer of security, especially if you're meeting someone for the first time.
Trusting Your Instincts
If something doesn't feel right, trust your instincts and consider canceling the transaction. Your safety is the top priority.
Building Your Marketplace Reputation
Encouraging Positive Reviews
After successful transactions, encourage buyers to leave positive reviews. A strong reputation will attract more potential buyers to your listings.
Providing Excellent Customer Service
Prompt communication and friendly interactions go a long way in building a positive reputation. Respond to inquiries promptly and address any concerns professionally.
Common Mistakes to Avoid
Overpricing or Underpricing
Setting an unrealistic price can deter potential buyers. Research the market and price your items competitively.
Lack of Communication
Effective communication is key. Respond promptly to messages and be transparent about your items to avoid misunderstandings.
Ignoring Safety Precautions
Your safety should always come first. Don't compromise on meeting in safe, public spaces and taking precautions.
Conclusion:
Facebook Marketplace opens up a world of opportunities for local transactions. Whether you're buying or selling, the platform provides a convenient, community-focused way to connect with others and find unique items.
FAQs
Is Facebook Marketplace available in all locations? Yes, Facebook Marketplace is accessible in many countries and regions.
Are there any fees for using Facebook Marketplace? Using Facebook Marketplace to buy and sell is generally free, though there may be fees for listing certain types of items.
Can I report suspicious or fraudulent activity on the Marketplace? Absolutely. If you encounter any suspicious or fraudulent activity, you can report it to Facebook for investigation.
Can I negotiate the price of an item on Facebook Marketplace? Yes, negotiating the price is common on the Marketplace. Be open to reasonable offers from potential buyers.
What should I do if I'm not satisfied with my purchase on Facebook Marketplace? Reach out to the seller to discuss your concerns and potential solutions. If needed, you can also utilize Facebook's support features.