The freedom of the open road and the attraction of nature have made camper trailers for sale popular travel companions. These adaptable mobile homes provide a handy way to travel while bringing the conveniences of home. To ensure a safe trip and the longevity of your investment, however, owning a camper trailer entails the obligation of adequate maintenance and care.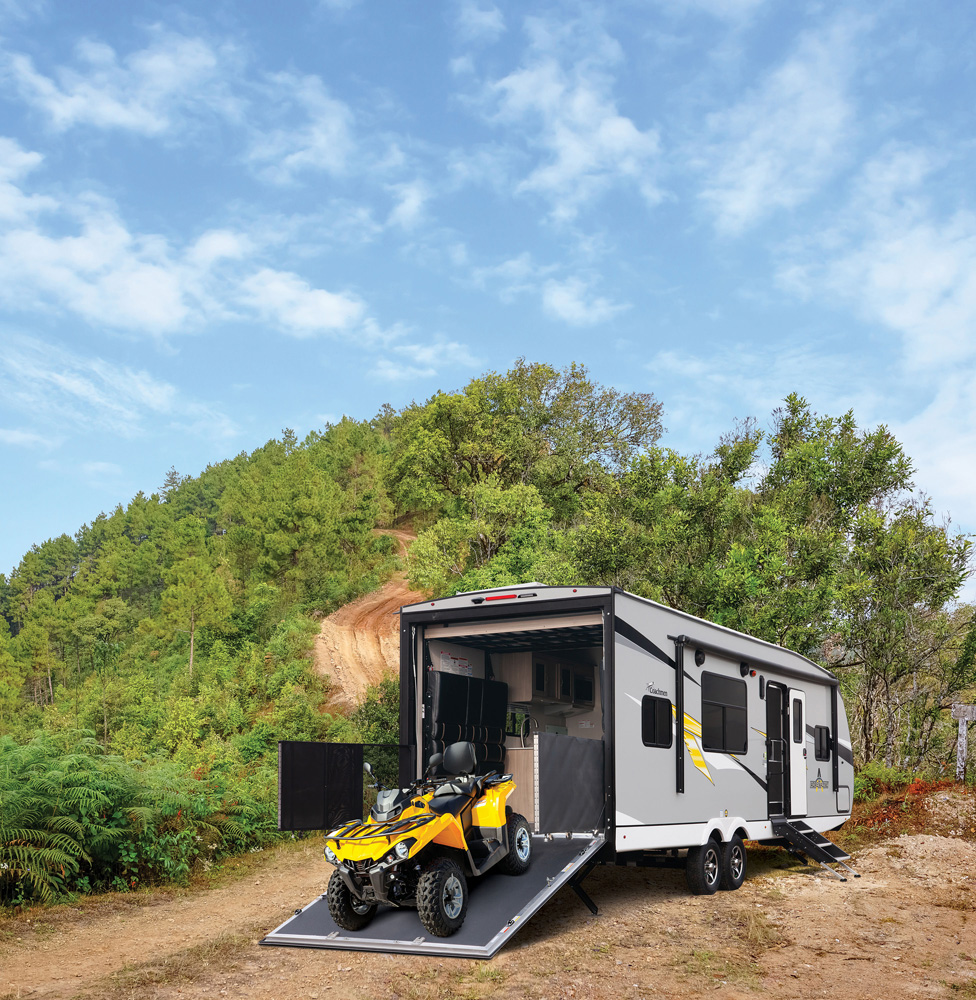 Tips for Camper Trailer Maintenance and Care to Ensure Adventure and Longevity
Cleaning and inspections on a regular basis:
Just like any other type of vehicle, camper trailers need routine inspections to spot possible problems early and fix them. To start, make sure everything is operating as it should, including the tires, brakes, lights, and hitch. Look for leaks or damage by checking the roof, seams, and windows.
Both the interior and exterior must be kept clean on a regular basis to prevent corrosion and damage brought on by dirt, debris, and moisture.
Preventative Maintenance:
Preventative actions are the first step in maintaining a camper trailer. To avoid rust and guarantee efficient functioning, lubricate moving components like hinges and locks. Pay particular attention to the trailer's electrical infrastructure
while remaining watching out for any indications of broken wires or weak points that could constitute the reason for any outages. Check the propane system, the gadgets, and their functioning to guarantee they are both secure and efficient.
Maintaining the roof and sealing:
Any camper trailer needs to have a sturdy roof.
The roof should be inspected and cleaned on a regular basis,
with any potential damage-causing leaves, branches, and other debris removed. Verify the caulking and seals on the roof, and reseal as necessary to avoid leaks. Water damage can be expensive to repair, therefore well-maintained seals help prevent it.
Storage Methods:
To keep your camper trailer in good condition when not in use, storage methods must be chosen carefully. When storing a camper trailer, if at all feasible, keep it under cover or buy a special cover for them.
The trailer's lifespan is increased and weather-related wear and tear is avoided by storing it away from the elements and direct sunlight.
Thinking About Towing:
Before you hit the road, be sure your tow vehicle is correctly matched to the weight and specs of your camper trailer.
Make sure the trailer is securely fastened to the hitch and use safe towing techniques, such as distributing weight evenly. In order to ensure safe towing, it is important to routinely check the suspension and braking systems of the trailer.
Winterization:
If you reside in a region with harsh winters, careful winterization is crucial. Because frozen pipes can result in expensive repairs, it is advisable to drain all water systems to avoid freezing.
To avoid fractured pipes or fittings during storage, make sure your camper trailer's water system is properly winterized.
Regular Maintenance Program:
Make a timetable for routine maintenance that covers all necessary component routine checks. Follow the manufacturer's instructions for servicing, which may call for yearly professional examinations to maintain the trailer's general safety and health.
Camper trailer financing and spending planning resources
Taking into Account the Down Payment:
Buyers should think about the down payment when financing a camper trailer.
Although a down payment of 10% to 20% is usually required for an RV loan, putting down a bigger sum can dramatically lower monthly payments and the total cost of financing.
Interest rates and Loan Terms:
In considering the total affordability of financing a camper trailer, loan periods and interest rates are critical factors. The monthly payment may be lower for loans with longer durations, but the total cost of borrowing may be higher due to interest.
Making a Realistic Budget:
A complete budget should take into account not only the price of the camper trailer itself but also recurring costs like insurance, maintenance, storage, and campground fees.
Searching for Used Options:
Exploring the used camper trailer market might result in big discounts for individuals trying to stretch their budget to the fullest.
A cost-effective starting point for camper trailer ownership can be found in previously owned trailers in good shape.
Take Total Cost of Ownership into account:
Beyond the purchase price itself, there are other costs associated with ownership.
For the purpose of making an appropriate and long-term budget, it is essential to take recurring costs like fuel, upkeep, insurance, and probable storage fees into account.
Financial Planning and Consultation:
Consulting with a financial expert, such as a financial advisor or a loan specialist, can offer insightful counsel.
An invitation to experience wonderful journeys and make priceless memories is ownership of a camper trailer from https://signaturecampertrailers.com.au/.
Without the correct upkeep and care, these adventures, however, could be jeopardized. Owners may make sure their camper trailers are reliable, safe, and comfortable for a great number of trips by adhering to a thorough maintenance schedule.
The longevity and comfortable usage of the camper trailer from signaturecampertrailers are impacted by a variety of factors, including routine inspections and cleaning, preventative measures, sealing maintenance, proper storage, towing concerns, and winterization. Owners can genuinely maximize their investment and continue to travel the globe in comfort by paying close attention and putting up the necessary effort.